Letterheads examples are shown below.
There are three distinct tiers of letterhead template.
A- A department within the university
B- A college within the university
C- And a department within the college.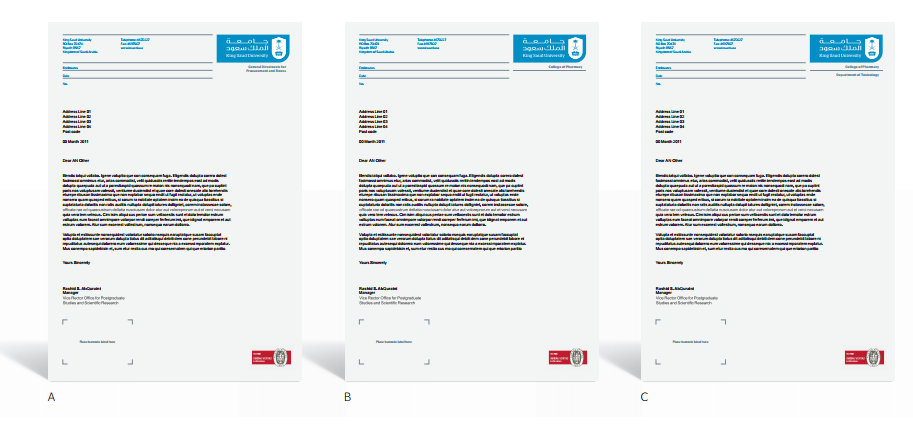 Note: certification bar code labels will always appear on the lower left corner of the letterhead, as shown below.